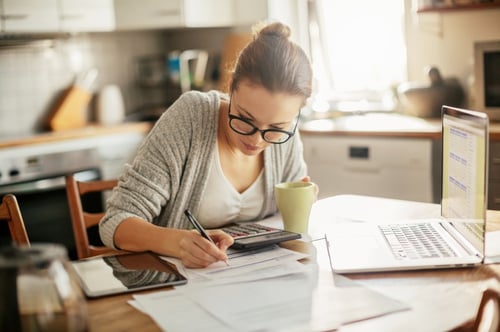 Regardless of how far in your court reporting career you are, there is always more to learn. Lucky for us, there are thousands of free, online courses and resources available to help further your career and boost your resume.
Because many court reporters are also entrepreneurs - or aspiring to be - it is especially important to continue to learn how to keep your firm ahead of the competition.
In addition to our free, CEU-accredited webinars, we have compiled a list of online courses that will help you become a better court reporter and business owner.
Learn How to Build a Website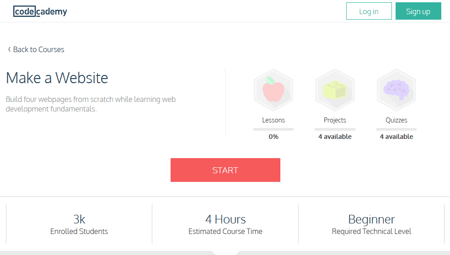 Oftentimes, websites are an attorney's first impression of a firm. As we discuss in our sales and marketing webinar, your website acts as a marketing consultant working around the clock to promote your services. It is essential to invest some time to ensure it is not only visually appealing, but obviously effective and informational.

Learning the basics of building a website is an excellent place to start in your quest to become proficient in programming. Even if you don't own your own firm, having this kind of skill on your resume is a real gamechanger. Check out Codecademy's short course on creating webpages to get started.
Learn How to Use the Latest Editing Software

Beginner's Guide to Image Editing in Photoshop - Digital Tutors
How to Get Started With Adobe Illustrator CS6 — 10 Things Beginners Want to Know How to Do - Adobe TV
Beginner's Guide to Concept Sketching - Digital Tutors
While Remote Counsel provides co-branded materials for our partners, it is also a good idea to create your own collateral that you can bring to meetings and send to potential clients. You can design flyers, postcards, social media covers, and more with free software, but paying for editing software can often give you an extra edge.
There are hundreds of courses online that instruct you on how to create and edit images with the latest software, the most popular being Adobe Photoshop, Illustrator, and inDesign. These programs can seem daunting at first, but are worth the investment.
Learn How to Market Your Firm

Social Media 101 - Social Media Kickstarter
Diploma in E-Business - ALISON
Online marketing is an essential tool for businesses like court reporting firms to attract new clients. Using social media outlets, blogs, email campaigns, and more will convert leads and drive more revenue for you.
Brushing up on the latest social media updates is always a good idea, as well as learning about Search Engine Optimization, or SEO.
There are also many all-encompassing courses that educate you on how to create a larger marketing presence online, including the best strategies to employ.
Learn How to Communicate Effectively


Business Communication - Developing Effective Business Presentation Skills - ALISON
Professional Communication Essentials - Udemy
Business Communication - Fundamentals of Business Writing - ALISON
Communicating effectively isn't always easy for court reporters who spend the majority of their time listening. This can apply to presentations, email etiquette, writing letters, and more.
Luckily, there are several courses available that can instruct you on how to communicate in an effective and professional manner in various environments.
These courses are essential for firm owners who have to present their services to potential clients, but it's also a great idea for any court reporter or employee.
Learn How to Take Your Firm to the Next Level


Growth Strategies for Business - ALISON
Scaling Operations: Linking Strategy and Execution - Coursera
Once you've become an expert on marketing, SEO, communication, design, and programming, you'll need to do some research on how to take your firm to the next level.
These courses will help identify growth areas in your business, any problems preventing that growth, and possible services that could be expanded upon.
Do you know of any other online courses that court reporters could benefit from? Let us know in the comments below!