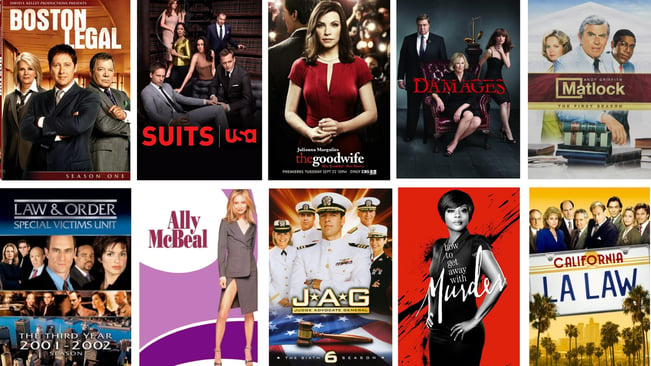 A few months ago, Remote Counsel ranked some of our favorite legal films of all time. The response was huge - and we had a lot of requests from readers who wanted us to list our favorite legal television shows as well. There was a lot to choose from, but we managed to narrow down our Top 10. Read on for the results!
Boston Legal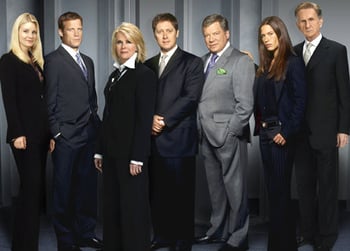 This spin-off of The Practice ran for five seasons and followed the lives of the lawyers working at Crane, Pool, and Schmidt, including Alan Shore (James Spader) from the show's predecessor. Watch the show's trailer here.
Law & Order: Special Victims Unit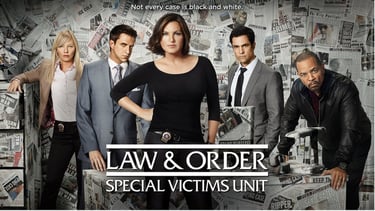 While the entire Law & Order lineup is worthy of being included in this list, we decided to stick with our favorite and leave room for other shows. In its glory years, SVU followed Benson (Mariska Hargitay) and Stabler (Christopher Meloni) - detectives who investigated the worst kind of felonies - sexually based offenses. While many of its actors have left the show to pursue other opportunities over its 17-year (and counting) run, this was our go-to binge-watching show back before Netflix was around. You can watch the trailer promoting last season here.
Suits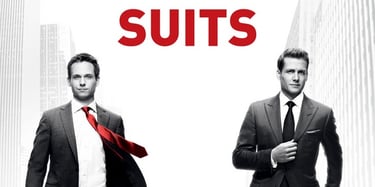 The grueling challenge of going to law school is considered one of the major downfalls of becoming a lawyer. But it's a necessary part of the process, right? Not if you're Mike Ross. On the run from a drug deal gone bad, Ross (a college dropout, though brilliant) begins to work for one of New York City's finest lawyers, Harvey Specter. Watch the Season One trailer here.
Ally McBeal
Credited with attracting a huge wave of law school applicants in the 1990's, Ally McBeal follows the titular character searching for love while working at a Boston law firm, which also employs her ex-boyfriend and his wife. You can watch one of the trailers here.
The Good Wife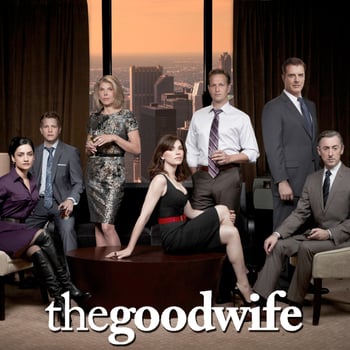 Alicia Florrick must go back to work as a defense attorney after her husband is sent to jail due to a very public sex and political-corruption scandal. The series, based in Chicago, premiered in 2009 and has received widespread critical acclaim. Watch the trailer from Season One here.
JAG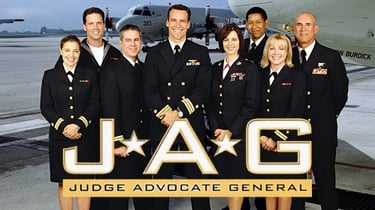 Throughout its ten year run, JAG followed the lives of Commander Harmon Rabb, Jr. and Lieutenant Colonel Sarah MacKenzie - JAG lawyers who were responsible for investigating and litigating crimes committed by Marine and Navy personnel. You can watch the Season One promo here.
Damages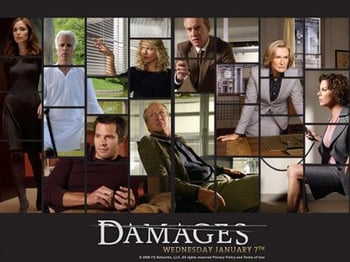 Damages follows a ruthlessly brilliant lawyer (Glenn Close) and her new protegee, a recent law school grad played by Rose Byrne (pre-Bridesmaids). The series examines the complex relationship between Close and Byrne's characters, as well as season-long cases that show the perspective from both the firm and the opponent. Watch the Season One trailer here.
How to Get Away with Murder
In How to Get Away with Murder, the great Viola Davis plays a brilliant law professor at an esteemed Pennsylvania university. Davis, along with a group of her ambitious law students, becomes embroiled in a murder plot that will change their lives forever (dun dun dunnn). You can watch the trail for Season One here.
Matlock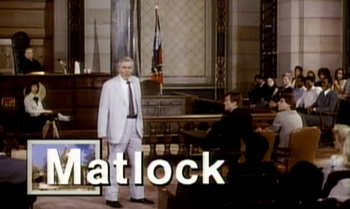 Andy Griffith stars in this legal drama as criminal defense attorney Ben Matlock. The majority of the show consisted of Matlock identifying perpetrators and then confronting them in dramatic court scenes. These court scenes often resulted in an acquittal at trial from the jury. Relive the classic theme song and credits here.
L.A. Law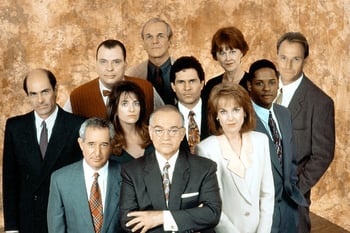 L.A. Law followed the work and lives of several lawyers at the fictional firm of McKenzie, Brackman, Chaney and Kuzak in - you guessed it - Los Angeles. The series injected humor, social drama, and hot-topic issues into the plot, and won 15 Emmys throughout its eight seasons. You can watch the trailer for the first season here.
There you have it: Remote Counsel's favorite legal TV shows. Did your favorite make the list? Or did we miss any you think should have been included? Let us know in the comments!