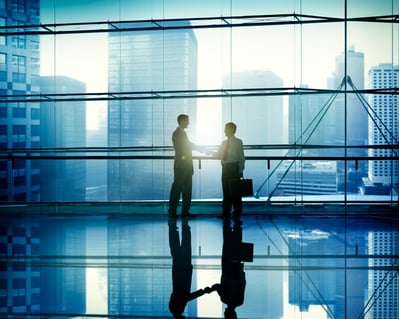 (Full press release also available on PR Web)
Atlanta, GA, June 20, 2015 - Remote Counsel, the leading provider of remote participation solutions for legal events, proudly announces a partnership with Yamaguchi Obien Mangio (YOM) Reporting & Video, which will enable the firm to manage and deliver all aspects of remote participation for viewing depositions, trials, and other legal events.
YOM Reporting & Video is committed to maintaining the highest level of professionalism in the court reporting industry and is an Ethics First firm, a distinction determined by the National Court Reporters Association. One of the Northwest's leading court reporting firms, YOM Reporting & Video is determined to provide each of their clients with dedicated and personalized experience.
"We consistently receive requests from clients who want to attend depositions remotely," said Cheryl Mangio, owner and partner of YOM Reporting & Video. "In order to provide this, we knew we needed to find a partner who not only understood our company values, but also had the best products and services on the market for remote participation. Remote Counsel meets all of that criteria, and we are thrilled to be working with them."
Remote Counsel's Case Management Platform and Cameo II service includes event scheduling and management, event notifications, comprehensive access options for participants in depositions and other events, group chat, and access to the best videoconference rooms for legal events.
"We are proud to be partnering with a well-respected and highly sought-after firm like YOM Reporting & Video," said Andrew Feinberg, CEO of Courtroom Connect, Remote Counsel's parent company. "Our main area of focus at Remote Counsel is making remote participation accessible and feasible for the legal industry. This is accomplished through our partnerships with leading court reporting firms so that attorneys can have access to the best mobile videoconferencing and bridging services in the industry."
Under the terms of the agreement, YOM Reporting & Video will use the Remote Counsel platform with complete end-to-end support from Remote Counsel's award winning customer experience team.
About Remote Counsel:
Remote Counsel provides the most comprehensive legal technology platform in the industry. Since 1996, Remote Counsel's products and services have been used by hundreds of court reporters and other litigation service providers to allow for remote participation in depositions, courtroom proceedings, jury research, and other legal events. Remote Counsel, headquartered in Atlanta, GA, is a division of Courtroom Connect. Courtroom Connect creates technology solutions and online platforms for legal and financial professionals, focusing on expanding access to legal events. Learn more athttp://www.remotecounsel.com.
About Yamaguchi Obien Mangio (YOM) Reporting & Video:
YOM Reporting & Video is an Ethics First Firm and is dedicated to maintaining the highest level of professionalism. YOM is a full-service court reporting agency and is focused on client solutions in the Northwest and throughout the United States. Learn more about YOM at http://www.yomreporting.com.
Contact: Bryan Danilovich
Chief Marketing Officer
(877) 838-9067 ext 15
bryan@courtroomconnect.com