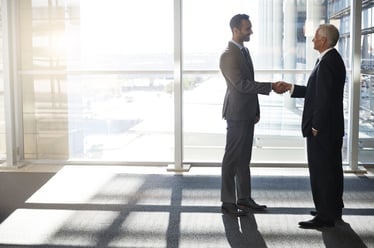 (Full press release also available on PR Web)
Atlanta, GA, June 10, 2015 - Remote Counsel, the leading provider of remote participation solutions for legal events, proudly announces a partnership with Wood & Randall, which will enable the firm to manage and deliver all aspects of remote participation for viewing depositions, trials, and other legal events on Remote Counsel's Intermediate subscription package.
Wood & Randall, a member of DepoSpan, has been a court reporting industry leader since its inception more than 30 years ago. Servicing clients both nationwide and internationally, the firm prides itself on exceeding their clients' expectations for every event. Wood & Randall will leverage Remote Counsel software, services, and support throughout their workflow.
"We truly value Remote Counsel's partnership and appreciate the way they structure their subscription packages," said Christine Randall, owner and president of Wood & Randall. "The flexibility allows us to design specific experiences for each of our clients to fit their individual needs. We love their user-friendly Cameo II product and the support team is unparalleled in the industry."
Included in the Intermediate package are all elements of the Remote Counsel Case Management Platform and Cameo II service, including event scheduling and management, event notifications, comprehensive access options for participants in depositions and other events, group chat, and access to the best videoconference rooms for legal events.
"Our Intermediate subscription—which includes Cameo II—is ideal for a firm like Wood & Randall," said Andrew Feinberg, CEO of Courtroom Connect, Remote Counsel's parent company. "Their commitment to furthering their technological education ensures that they will remain a force in the court reporting industry. Partnering with Remote Counsel guarantees Wood & Randall access to the best legal technology products and services available."
Under the terms of the agreement, Wood & Randall will use the Remote Counsel platform with complete, end-to-end support from Remote Counsel's award winning customer experience team.
About Remote Counsel:
Remote Counsel provides the most comprehensive legal technology platform in the industry. Since 1996, Remote Counsel's products and services have been used by hundreds of court reporters and other litigation service providers to allow for remote participation in depositions, courtroom proceedings, jury research, and other legal events. Remote Counsel, headquartered in Atlanta, GA, is a division of Courtroom Connect. Courtroom Connect creates technology solutions and online platforms for legal and financial professionals, focusing on expanding access to legal events. Learn more at http://www.remotecounsel.com.
About Wood & Randall:
Wood & Randall was founded in the early 1980's with offices in the Central Valley of California area, including Bakersfield, Visalia, and Fresno. The agency is committed to bettering themselves and their employees by educating themselves on the latest technological advancements in the industry. Their services include: depositions, telephonic proceedings, interactive realtime, text and video streaming, transcripts, and more. Learn more athttp://www.woodrandall.com/.
Contact:
Bryan Danilovich
Chief Marketing Officer
(877) 838-9067 ext 15
bryan(at)courtroomconnect(dot)com