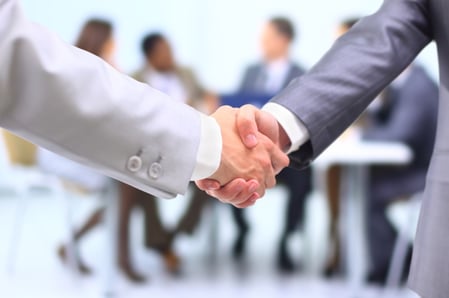 (Full press release also available on PR Web)
Atlanta, GA, July 24, 2015 - Remote Counsel, the leading provider of remote participation solutions for legal events, proudly announces a partnership with DALCO Reporting, Inc., which will enable the firm to manage and deliver all aspects of remote participation for viewing depositions, trials, and other legal events on Remote Counsel's Intermediate subscription package.
Founded more than 20 years ago, DALCO Reporting, Inc. is proud to maintain a sterling reputation within the court reporting industry across the state of New York. They offer the latest in court reporting and video technology and are considered one of the leading legal services providers in their area. DALCO Reporting, Inc. will leverage Remote Counsel software, services, and support throughout their workflow.
"In order to remain a force in the court reporting industry, you have to provide the very best in remote participation technologies," said Debra A. Levinson, founder and CEO of DALCO Reporting, Inc. "We found that in Remote Counsel. Their comprehensive packages allow us to provide everything our clients are asking for, without having to go through multiple vendors. That, along with their sales, marketing, and customer experience support made partnering with them an easy decision."
Included in the Intermediate package are all elements of the Remote Counsel Case Management Platform and Cameo II service, including event scheduling and management, event notifications, comprehensive access options for participants in depositions and other events, group chat, and access to the best videoconference rooms for legal events.
"We love partnering with firms like DALCO Reporting, Inc. because of their dedication to technology and all it has to offer in this industry," said Andrew Feinberg, CEO of Courtroom Connect, Remote Counsel's parent company. "Cameo II is the ideal remote participation solution for depositions and events, and the accomplished team at DALCO Reporting, Inc. understands how to utilize it to maximize their revenue. We're proud to call them our partner."
Under the terms of the agreement, DALCO Reporting, Inc. will use the Remote Counsel platform with complete end-to-end support from Remote Counsel's award winning customer experience team.
About Remote Counsel:
Remote Counsel provides the most comprehensive legal technology platform in the industry. Since 1996, Remote Counsel's products and services have been used by hundreds of court reporters and other litigation service providers to allow for remote participation in depositions, courtroom proceedings, jury research, and other legal events. Remote Counsel, headquartered in Atlanta, GA, is a division of Courtroom Connect. Courtroom Connect creates technology solutions and online platforms for legal and financial professionals, focusing on expanding access to legal events. Learn more athttp://www.remotecounsel.com.
About DALCO Reporting, Inc.:
DALCO Reporting, Inc. has been in business for over two decades and has dozens of years of combined experience between its reporters. They make an effort to maintain continuing awareness of the industry's technological advancements as well as professional development. Their services include videoconferencing, video streaming, e-transcript files, and more. Learn more at http://www.dalcoreporting.com/.
Contact:
Bryan Danilovich
Chief Marketing Officer
(877) 838-9067 ext 15
bryan(at)courtroomconnect(dot)com