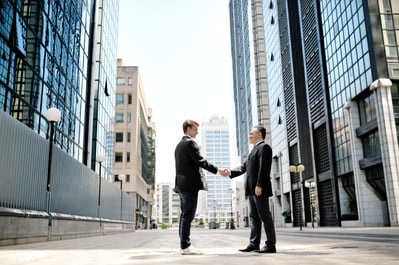 (Full press release also available on PR Web)
Atlanta, GA, June 3, 2015 - Remote Counsel, the leading provider of remote participation solutions for legal events, proudly announces a partnership with Aptus Court Reporting, which will enable the firm to manage and deliver all aspects of remote participation for viewing depositions, trials, and other legal events on Remote Counsel's case management platform.
"Partnering with Remote Counsel ensures that we will be able to continue to provide our clients with the latest in remote participation technologies," said Derek Berg, president of Aptus Court Reporting. "Because Cameo II is compatible with a diverse number of devices, we are able to connect with many of our out-of-state parties who still use traditional videoconferencing units. Most other providers are not able to offer this in a cost effective manner, if at all. We also find that scheduling and managing events through Remote Counsel is incredibly user-friendly and efficient."
With over 40 years of collective experience, Aptus Court Reporting is dedicated to providing their clients with a comprehensive litigation support solution within their nationwide deposition coverage. Based in California, Aptus Court Reporting prides themselves on offering the latest in technology with the most experienced and reliable resources. Aptus Court Reporting will leverage Remote Counsel software, services, and support throughout their workflow.
"We are thrilled to be partnering with Aptus Court Reporting," said Andrew Feinberg, CEO of Courtroom Connect, Remote Counsel's parent company. "Our subscription package provides them with all of the remote participation technologies they need, and includes Cameo II. We are proud to work with them and look forward to continued success in the future."
Aptus Court Reporting will use the Remote Counsel platform with complete, end-to-end support from Remote Counsel's award winning customer experience team.
About Remote Counsel:
Remote Counsel provides the most comprehensive legal technology platform in the industry. Since 1996, Remote Counsel's products and services have been used by hundreds of court reporters and other litigation service providers to allow for remote participation in depositions, courtroom proceedings, jury research, and other legal events. Remote Counsel, headquartered in Atlanta, GA, is a division of Courtroom Connect. Courtroom Connect creates technology solutions and online platforms for legal and financial professionals, focusing on expanding access to legal events. Learn more at http://www.remotecounsel.com.
About Aptus Court Reporting:
Aptus Court Reporting, a firm with over 35 years of collective experience, is dedicated to providing the best possible custom experience for their customers. They offer the latest in legal technology solutions and a wealth of court reporting services. These include court reporting, realtime reporting, videography, interpreting, transcription, videoconferencing and streaming, trial presentation, and more. Learn more at http://www.aptuscr.com/.
Contact:
Bryan Danilovich
Chief Marketing Officer
(877) 838-9067 ext 15
bryan(at)courtroomconnect(dot)com