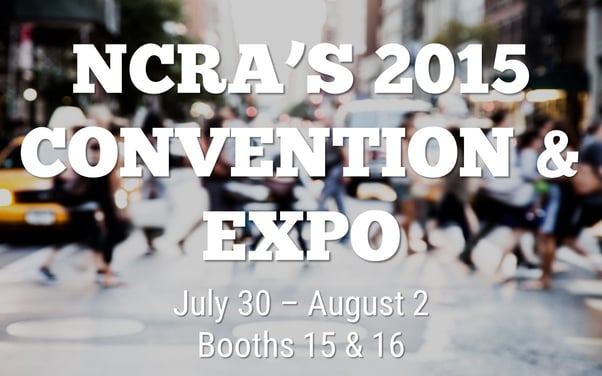 We'll be at Booths 15 & 16!
We're just days away from taking over the big city! Remote Counsel couldn't be more excited for NCRA's 2015 Convention & Expo.
Stop by Booths 15 & 16 to discuss Cameo, CAT Shuttle Local, White Label Service, and more!
We'll have a new Cameo demo video and a CAT Shuttle Local live demo, as well as information on some new packages and certifications we're rolling out.
In the meantime, check out our other blogs! We've been posting industry-relevant articles, partner spotlights, meet the teams, marketing tips, and more!